Newsletter - 2018 - 4 (Oct. - Dec.)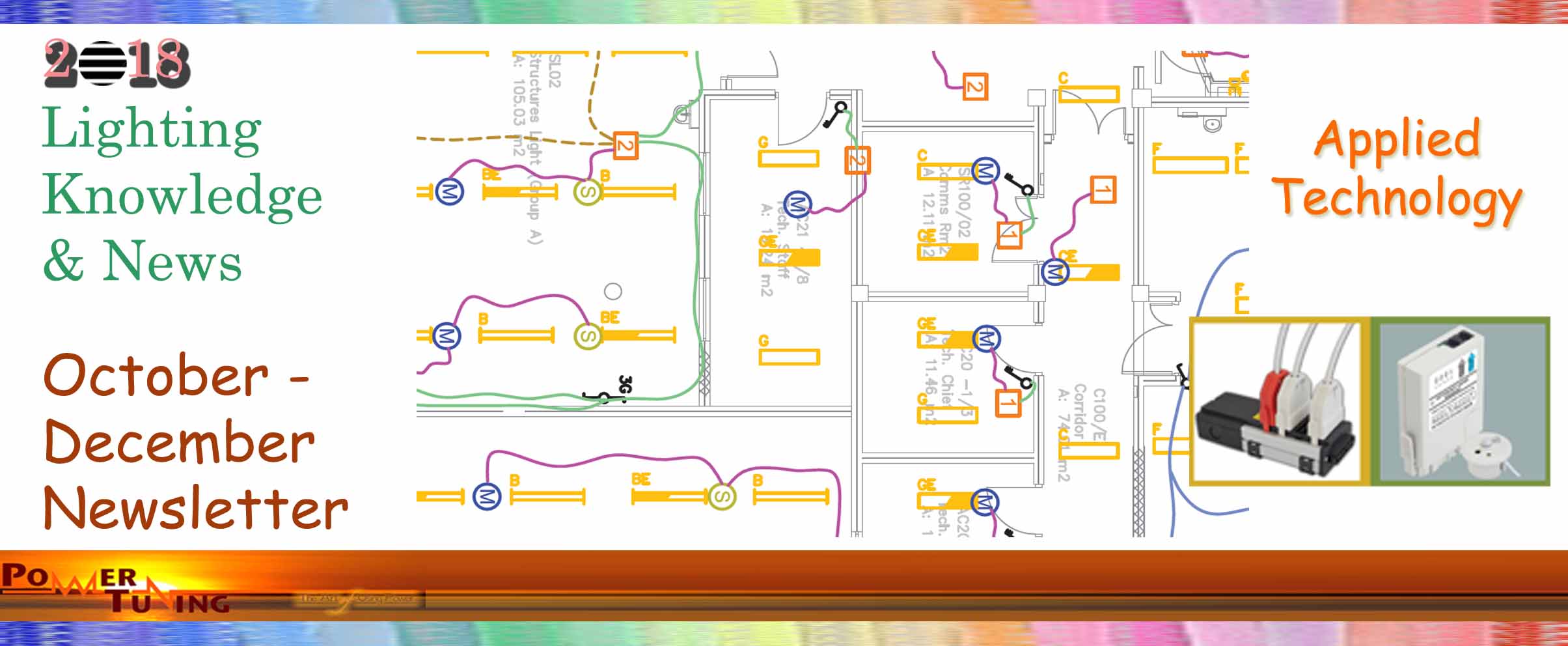 OUR SERVICES:

Lighting Scenes & Lighting Controls Systems

 Lighting designs from concepts to drafts to final implementation through a suitable lighting control system, is one of our preferable services presented to our clients, to benefit from the lighting technology in the architectural design.

In this project, DALI system was the simplest way to acheive the task of a manual controlling of four different lighting scenes.

For more info on this project and solution, click here...

STATE OF THE ART:

Protocols for Wired and Wireless Systems

A recent interview to two specialists in lighting controls solutions have been conducted. The interview covered many issues concerning wired and wireless systems, their applications and future.

- Analog & digital protocols

- Radio-wave wireless systems.

- Bluetooth mesh systems.

To watch the whole interview, click here..

FEATURED PRODUCT:

Power LED; The perfect solution for retail system ceilings

Power is a luminaire designed for system ceilings that are commonly used in retail, such as supermarkets and stores. The luminaire comes in different lengths matching the standard sizes of the system ceilings, but can also be customized for the installation.

Energy efficient - up to 108 lm/W
Easily upgradeable and replaceable LED light sources
Dimmable or non dimmable
5 year guarantee

ILLUSTRATED PROJECT:

BBC Drama Village, Cardif

Flex Connectors' flex7 lighting connection and control system has been installed at the prestigious BBC drama village in Cardiff Bay. The site is 170,000 sq ft (15,800 sq m), and is home to productions including Casualty, Pobol y Cwm, and Doctor Who. The range of differing requirements throughout the site called for the system to include occupancy & absence control, manual dimming & daylight dimming controls – all standard products from the flex7 range.